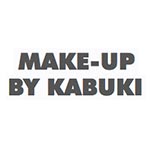 Kabuki Magic
Kabuki wanted a complete overhaul for his Makeup by Kabuki website. He needed a design and build, editing for all of the videos and images, and management all of the content.
Little did I know that it would be the start of a very long affiliation with all things fashion. I have had 4 subsequent clients in the industry, ranging from artists to artist managers, make-up to fashion drivers, but Kabuki was the first.
Kabuki's site features multiple photo and video galleries, all with full-screen modes for both computer and mobile. Thumbnail and slider navigations make for simple, easy to use interfaces for both mouse and touch based platforms.
The Makeup by Kabuki website uses HTML5 video, audio, and graphics and, after a retrofit, is now responsive. A custom script generates and caches all images. The user receives the recommended highest quality for the platform and bandwidth they are on (ethernet, WiFi, LTE, etc.)
Finally, the content for the site is managed via a custom CMS.
Check out Kabuki's work at KabukiMagic.com.