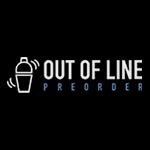 The Preorder App With Unlimited Options
Ever ordered from a Chinese restaurant on Seamless and selected a beverage, only to be given the options: mild, medium, or spicy? Sure, Coke has changed its recipes a few times, but i've yet to hear of "Spicy Coke".
How about this: ever ordered a cocktail using an app and found only Gin and Tonic or Screwdriver? What if you wanted a custom drink?
Well, what if I were to tell you that I had an app that was configurable enough to allow you to concoct something like a double Templeton rye sour with maple simple syrup, over crushed ice, shaken, with a cherry garnish.
What about...don't like rye bread? Swap it for sourdough. Don't want Gulden's, make it Grey Poupon! Lentil soup with my sandwich?! What am I, a hippie? Give me chicken noodle.
That's good, that's good. Okay one more.
Mmm -- How about -- "Only three hours 'til the meeting and this report has got to be done! I'll never have time to stand on multiple lines at the cafe for lunch."
Ho-Hooo! Fear not, young executive! Use this preorder app and your food will be made to order and paid for. The line is a lie. Pick it up or get it delivered, no problem!
That's exactly the power of the Out Of Line Preorder App.
What The User Sees
Browse menus and purchase food, beverage, snack, merchandise, and cocktail items from multiple venues, multiple time slots, etc. in a simple use mobile interface.
See all of your purchases, past and present, in the My Orders tab.
Receive notifications when your food is ready.
What The Admin Sees
Manage multiple venues each with its own set of administrators and employees, multiple pickup locations, multiple kitchen locations, order times, notifications and print zones.
Assemble an unlimited number of venue specific substitution groups and drink mixers that can be applied to any item in a menu or combo.
Manage an unlimited number of venue specific food, beverage, snack, merchandise, and cocktail items that can be added to any menu.
Combine items (that retain all of their individual attributes,) into combos and override the price to offer sales incentives.
Build menus comprised of sections of items and combos and apply those menus to daily sales schedules.
Create sales schedules in time slots, each with sales limits, a specific slot menu, pickup points, print zones, live order monitoring, order statuses, and more.
Generate detailed reports and export to excel or numbers.
The list goes on and on.
If this preorder app sounds like something that you would be interested in having for your catering company, restaurant, deli, or cafe, contact me and we can go through the available options.